Providing Medical Relief, Supplies and Training
Treating burns and other health issues in Liberia

We Provide Medical Supplies, Treatment and Training to Care for the People of Liberia
Liberia Medical Relief's mission is to assist in the growth and development of Liberia's health care system to support citizens facing injury, illness and other conditions. We provide quality care and medical supplies, as well as leadership in training and management.
Help us make a difference by supporting Liberia Medical Relief.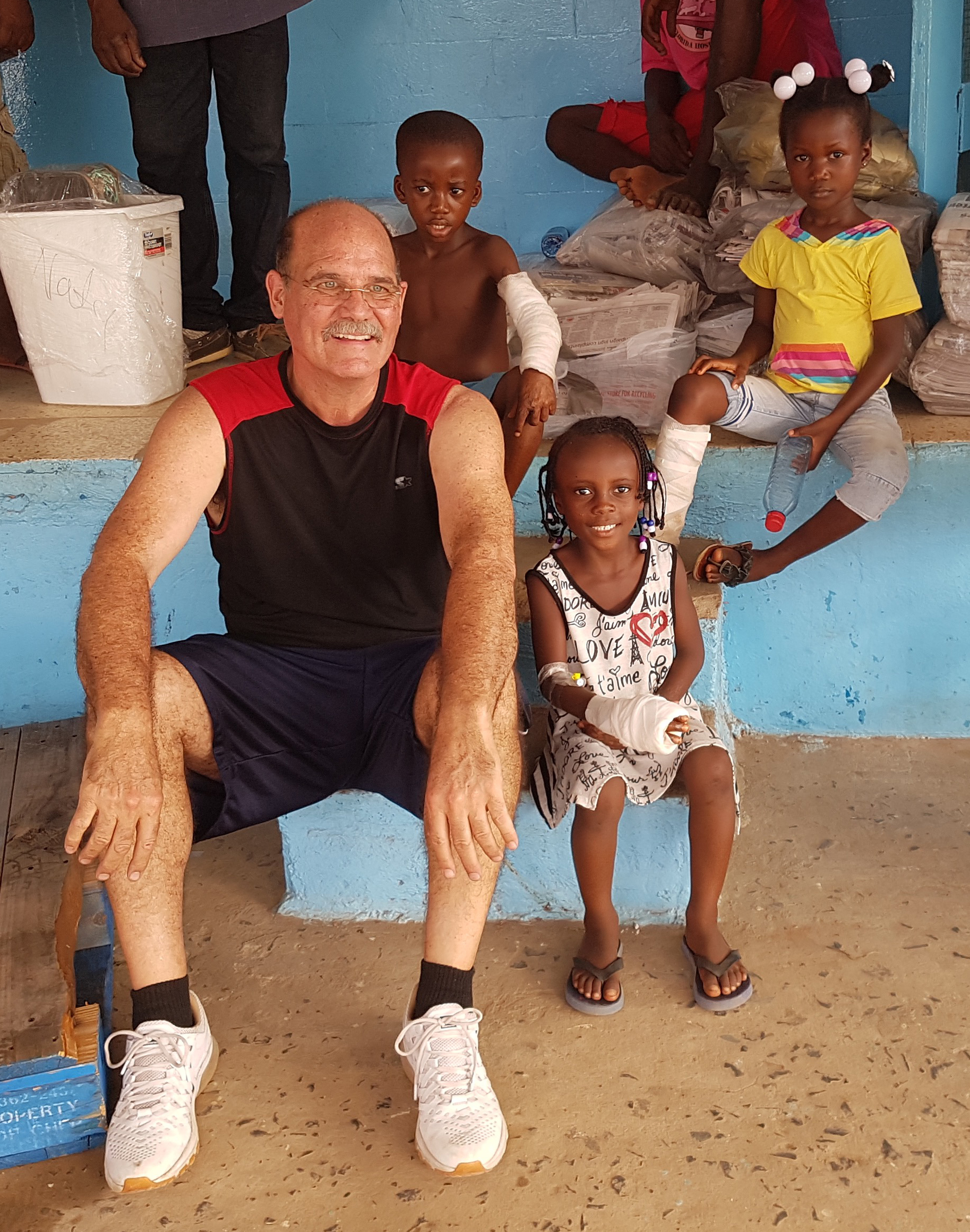 Improving Health Care in Liberia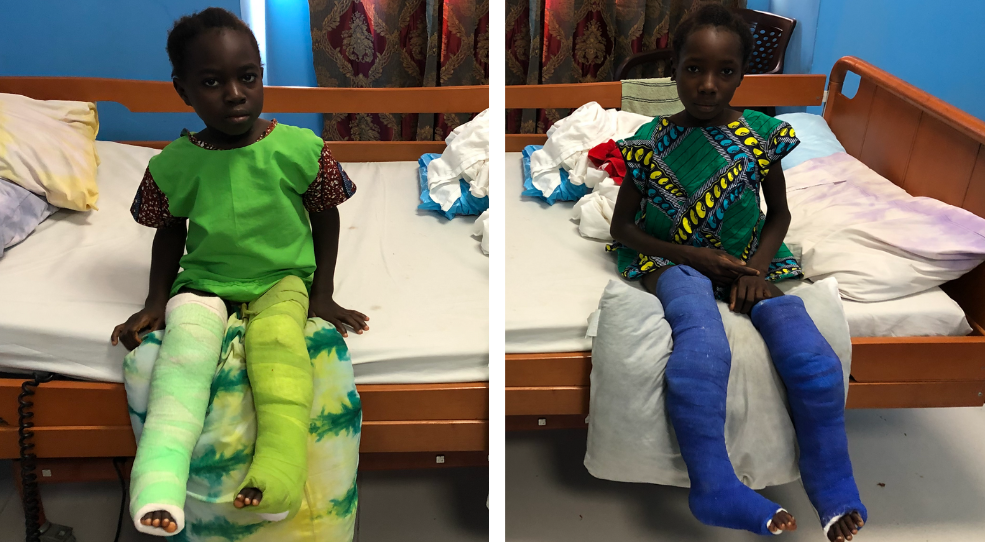 Meet Chondra and Esther, two sisters whose leg bones were distorted due to Vitamin D deficiency. Plastic and Reconstructive Surgeon Dr. Kevin Strathy reset the girls' legs, and with medical treatment from Liberia Medical Relief, the girls received the vitamins and care they needed to recover. They are walking independently and will be reassessed by Dr. Gregg Strathy upon his return.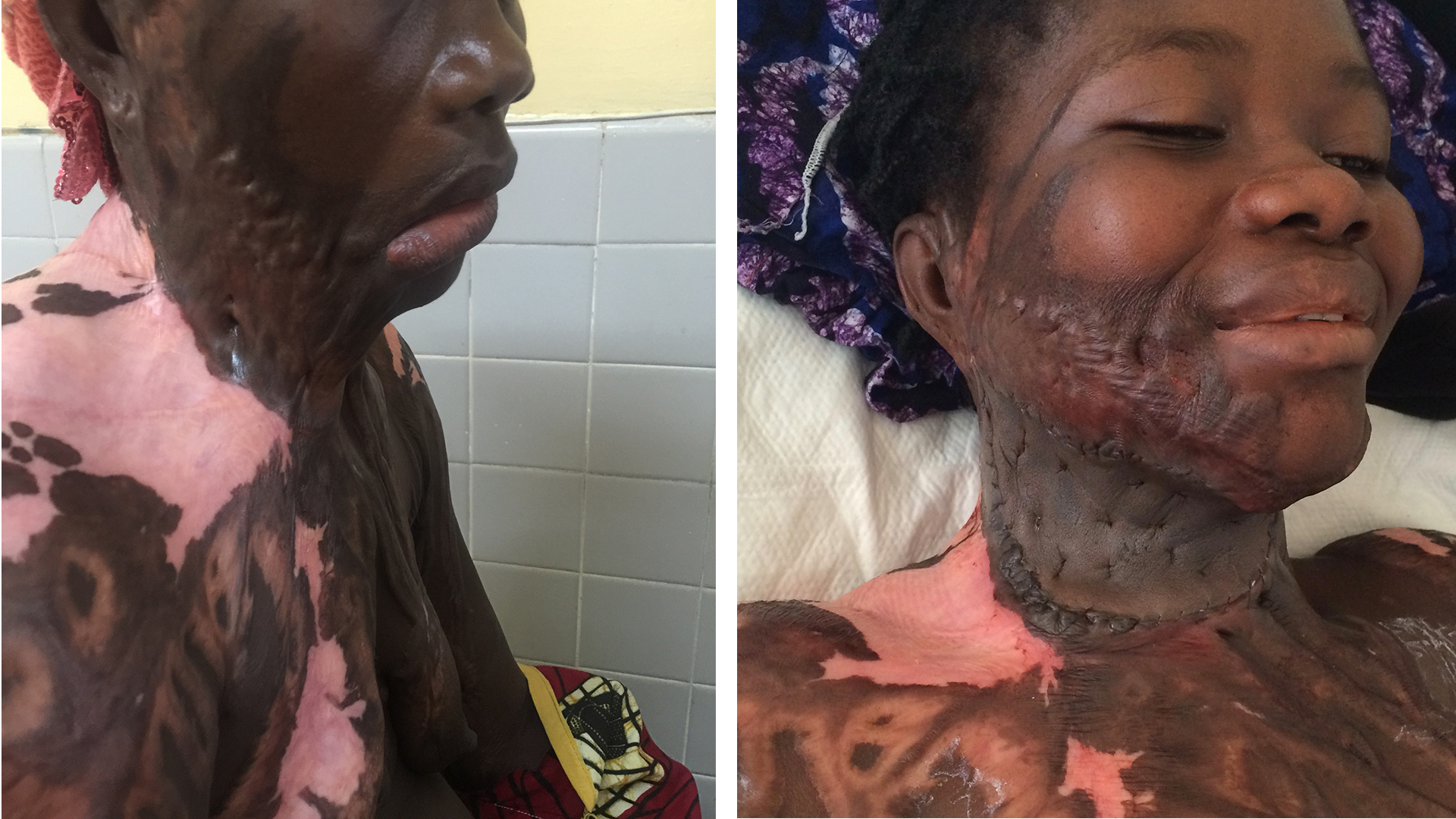 Meet L.K., a woman who reported a thief to the police. In retaliation, he threw acid on her face and chest. L.K. suffered significant skin loss and a severe deformity on her body. With the help of a Liberian Representative and a Senator, the Strathys took on this difficult case and used their unique skills and medical expertise to reconstruct L.K.'s face and apply a skin graft. Unfortunately, due to a lack of physical therapy care in Liberia, the necessary treatment to maintain the correction has compromised L.K.'s recovery.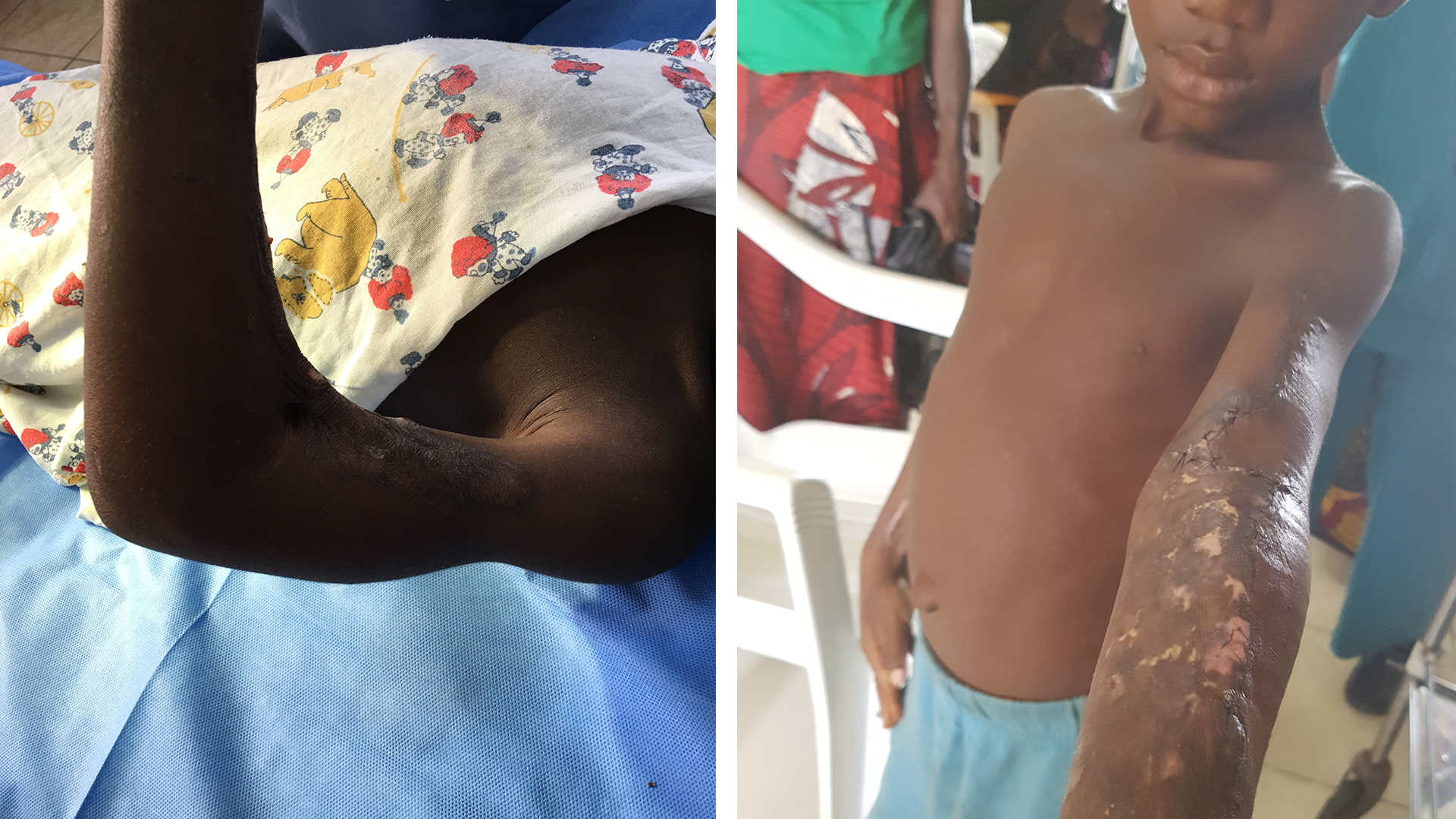 Meet T.P., a boy who suffered a hot water burn to his left arm. Due to the severity of the burn and lack of immediate medical care, his elbow became limited with what could have been a permanent 90-degree contracture. The Strathys took on this seemingly untreatable case — and thanks to their generous donation of surgical services and therapy, T.P. has regained full range of motion in his arm.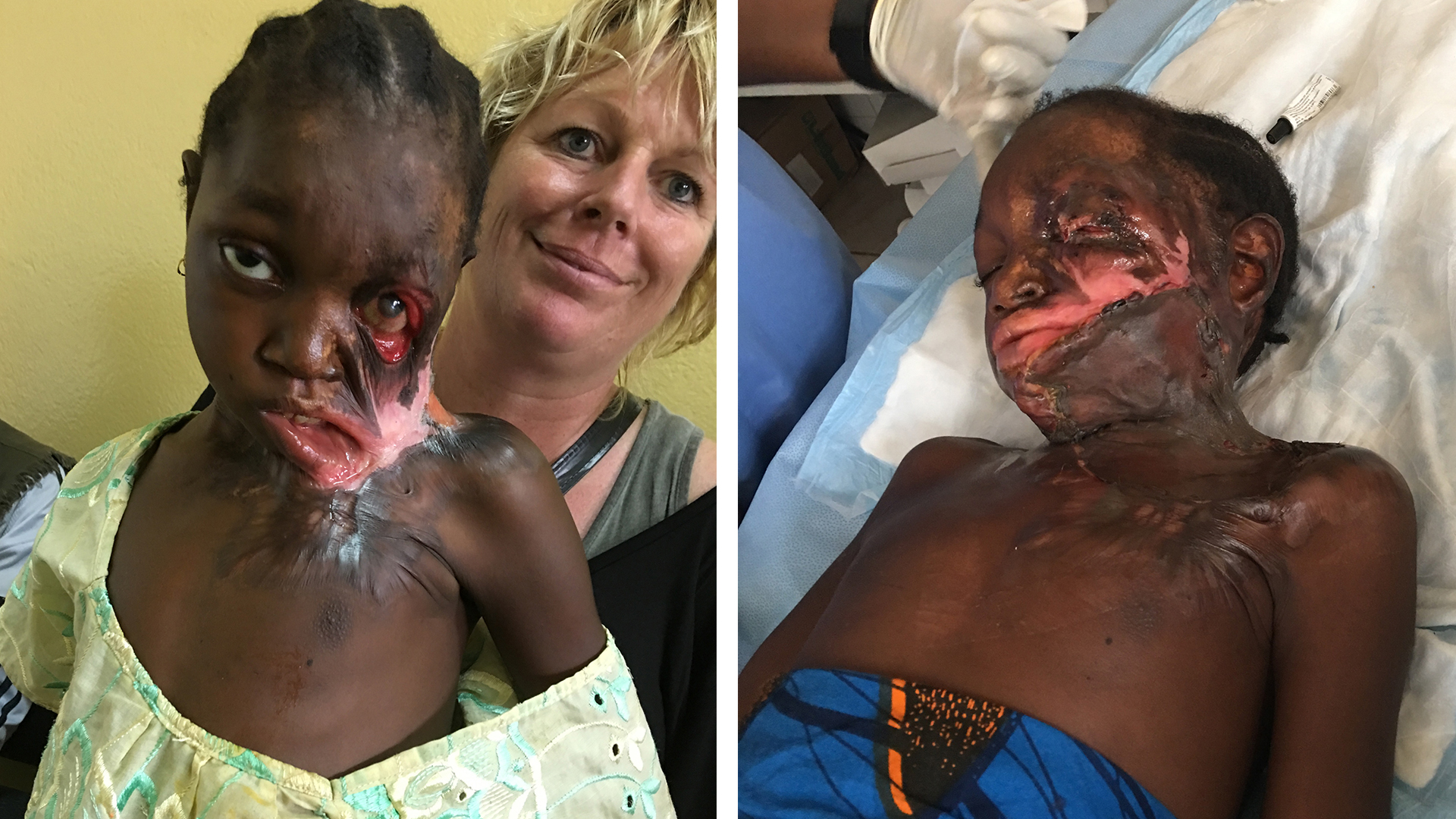 Meet M.R., a young girl who suffers from seizures. During one of M.R.'s seizures, she fell into a cooking fire and sustained severe third-degree burns. Since M.R. and her family live in a rural area, she received minimal health care which resulted in massive scarring and damage to her face and eyelids. When a visiting missionary nurse brought M.R. to the Strathys, they saw extensive surgery was required to restore her health. They were able to dramatically improve M.R.'s condition but without funds for required physical therapy treatment the reconstructive outcome is limited. M.R.'s condition, however, is vastly improved thanks to the Strathys' intervention.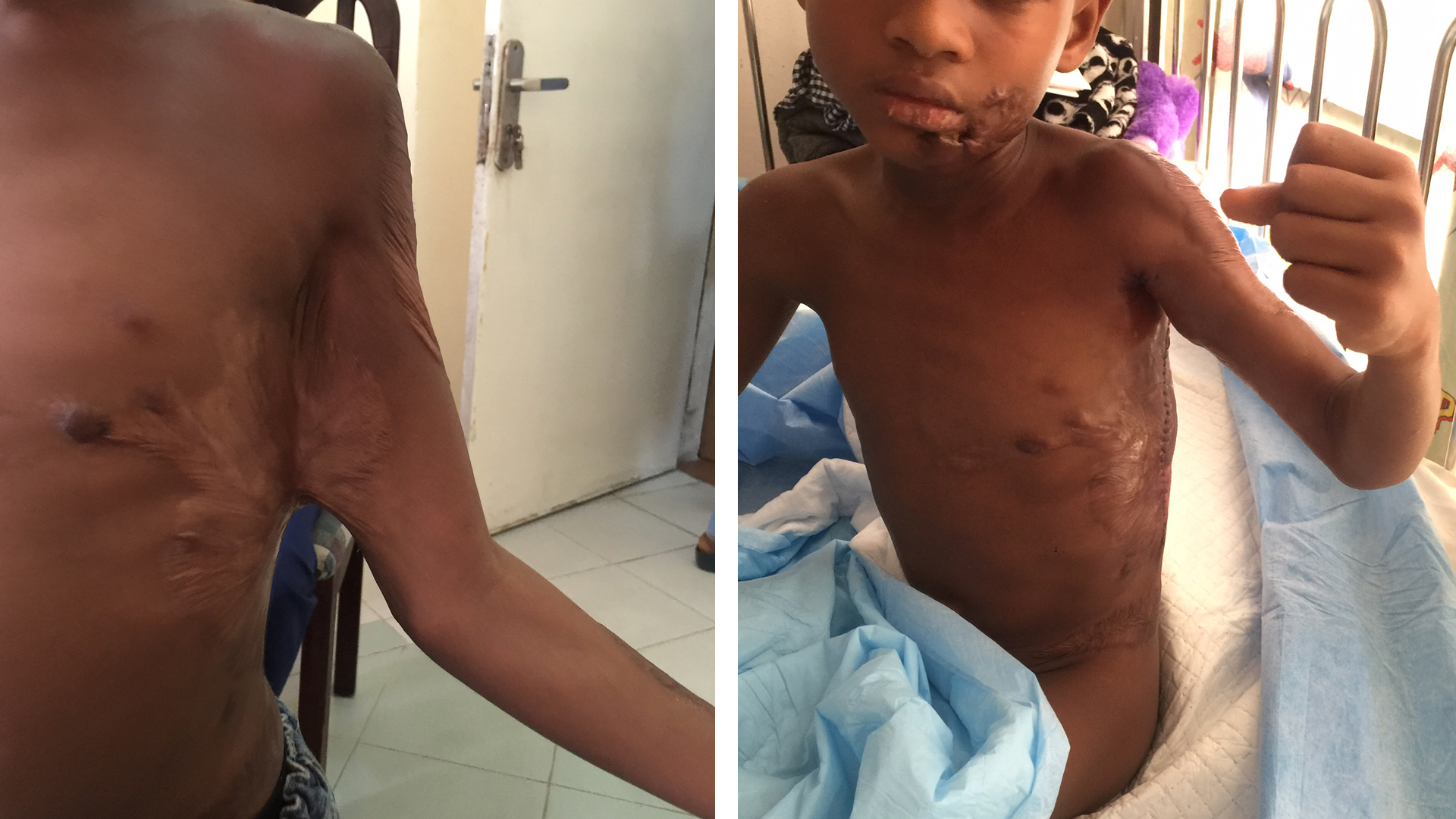 Meet M.H., a boy who was severely burned when hot water spilled onto the left side of his body. Since his family lives in a rural area, medical treatment was limited to binding his left arm to his chest, which caused the arm to become affixed to his side. With a single reconstructive surgery, Dr. Kevin Strathy was able to detach the arm from its side, fully restoring M.H.'s ability to use his left arm and resume life as an active little boy.

Make an Impact and Change a Life Story
Make a one-time gift and support Liberia Medical Relief
Give Today
It's a great organization doing wonderful things for the people of Liberia by providing free medical services to the needed and less fortunate masses.
Dr. Kevin and his wife Natu are caring and loving and just great to be around. May God bless them!

MEDICAL SUPPLIES,
TREATMENT & TRAINING
PROVIDING TO THE LESS FORTUNATE